Why Luther Rice?
Luther Rice College & Seminary has been educating Christian men and women from a biblical worldview for over 60 years, on campus and 100% online. Luther Rice exists to equip students with an education built on academic excellence and faithfulness to the Word of God. Known for training Christian men and women all over the world through online studies, Luther Rice provides students the opportunity to complete their accredited and affordable degree wherever God has planted them.
Degrees Offered at Luther Rice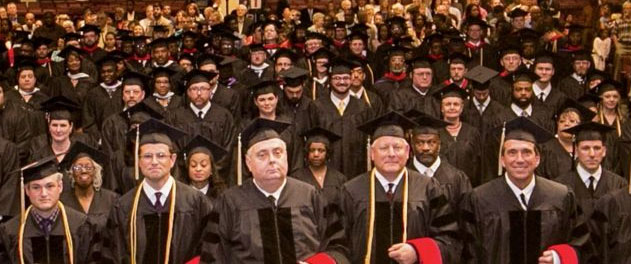 Luther Rice offers Certificates, Bachelor of Arts, Master of Arts, and Seminary degrees. Our faculty and staff realize that Christians are positioned all over the world engaged in ministry. Thus, the degrees offered at Luther Rice are designed to have not only ministry in mind but the community and marketplace as well.
Accreditation and Rankings
Luther Rice is accredited by the Southern Association of Colleges and Schools Commission on Colleges (SACSCOC), the Association of Biblical Higher Education (ABHE), and the Transnational Association of Christian Colleges and Schools (TRACS). Accreditation provides our students the assurance that their education at Luther Rice meets acceptable levels of quality. Due to the quality, Luther Rice was ranked Best Online College for several programs in 2022. Luther Rice remains the trustworthy option for those committed to ministry and in need of a quality education.
Bachelor of Arts in Religion, minor in Biblical Counseling

Bachelor of Arts in Religion, minor in Christian Worldview

Bachelor of Arts in Religion, minor in Ministry

Bachelor of Arts in Psychology

Master of Arts in Apologetics

Master of Arts in Biblical Counseling

Master of Arts in Christian Studies

Master of Arts in Leadership

Master of Arts in Ministry

81 - Hour Master of Divinity

Master of Divinity

PhD in Organizational Leadership

Doctor of Ministry

Certificate in Apologetics

Certificate in Biblical Counseling

Certificate in Biblical Studies

Certificate in Pastoral Ministry

Certificate in Theology

Certificate Organizational Leadership

Certificate in Greek

Certificate in Hebrew