Alumni Ministries
Alumnus John Mark Oliver Appointed Lead Pastor at First Baptist Conyers
John Mark Oliver was raised in Newton County and graduated from Newton County High School. After high school, he joined the U.S. Navy, serving for five years as a Submariner, Navy Diver, and Special Forces. While in the Navy, in San Diego, he married Sande.
Mark gave his life to the Lord as a young teen, but wandered away from his faith. While in the Navy, in Guam, the Lord convinced Mark of the truth of His Word, and he bowed his knee and his heart, to God. Shortly after returning home, Sande also surrendered her life to God.
Early on, Mark sensed a call to ministry. Mark and Sande prayerfully decided to enroll in a one-year Bible school, through their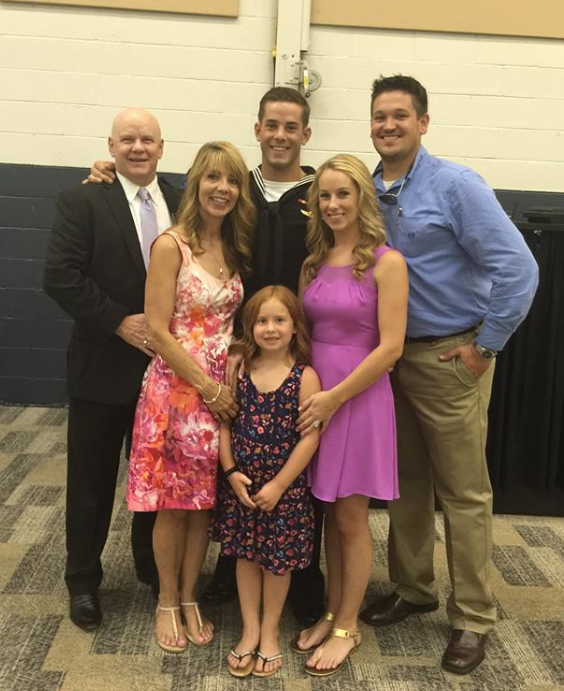 church in San Diego. During that year, it became more evident that the Lord had called him to pastoral ministry. This was confirmed, to Mark and Sande, through the study of God's Word, and through peers and leadership.
After leaving the Navy, Mark worked for eight years with M&L Electrical Contractors, as a Project Designer, in Project Sales, and as a Project Manager. During this time, he also served for three years as the Headmaster of Springs Academy, a private secondary school in Conyers, Georgia.
During this time Mark was also the Worship Leader of Eastgate Community Church, a non-denominational church in Conyers. From October 1993 until June 2004 Mark was the Lead Pastor at Eastgate Community Church. While serving as Lead Pastor at Eastgate, Mark also served four years, August 2000 to June 2004, as the Assistant to the Director of International Ministries at Luther Rice Seminary.
He was ordained at Eastwood Baptist Church in Conyers.
Mark received his Bachelor of Arts, with a major in Biblical Studies, from Luther Rice in May 2001. He then received his Master of Divinity, from Luther Rice, in May 2004.
In July of 2004 Mark became the Executive Pastor of Grace Fellowship, a Southern Baptist church, in West Palm Beach, Florida. It was a very large multi-ethnic, multi-generational church with an average weekend attendance of 3,300 on five campuses. He served there for five and a half years.
In January of 2010, Mark became the Lead Pastor of Church in the Farms, a Southern Baptist Church, in Jupiter, Florida. He was there for two years and seven months.
Mark was then called back to Grace Fellowship to serve as the Family Ministry Pastor. He served there for just over two years.
In 1998, while in Romania with Luther Rice Seminary and Bible Training Center for Pastors, God birthed, in Mark's heart, a burning passion to train and equip National Pastors and church leaders. This passion led Mark to be involved with the Bible Training Center for Pastors on a continual basis for the past eighteen years. During this time, he organized and completed training in some twenty nations and in the three churches in which he has served.
In 2014, Mark and Sande began to sense the Lord's leading to return to Georgia, and they began praying and seeking God's direction. Early in 2015 Mark became aware that the president of the Bible Training Center for Pastors was planning to retire, and the organization had begun the transition of shifting roles within the organization. Having an eighteen year implementing partnership, and close relationships there, with the BTCP, Mark applied for a position.
He went on board with the BTCP in September of 2015. Due to his high administrative skills, Mark's role became primarily an administrative position. But, in this position, Mark's gifting and calling, as well as his experience as a pastor, were not being utilized. He realized that his time away from pastoral ministry in the local church has affirmed that he is most effective, in the kingdom, serving within the local church as a pastor.
John Mark's duties, at First Baptist Conyers, begin February 1st with his first sermon on February 19th.
Alumnus Serving Foster Care Children in Georgia
Story of Tom Covington
Tom Covington, a graduate of Luther Rice, is the bi-vocational pastor of North Rockdale Baptist Church, located in Rockdale County, Georgia and the Executive Director of Uniting Hope 4 Children (UH4C). Covington gradu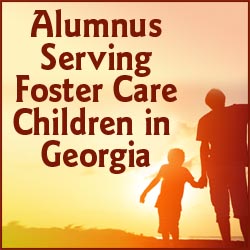 ated from Luther Rice in 2010 with his Master of Arts in Christian Studies.
UH4C is a faith-based foster care agency that works directly with the State of Georgia to place children in two-parent homes. UH4C acts as a bridge between the State and local churches to do foster care ministry with the State. In recent years, there has been a growing understanding of the value that faith-based agencies can bring to the community. In 2016 there were 13,500 children in the foster care system in Georgia—now the local church can be direct and intentional in helping meet those needs in an official capacity.
UH4C seeks to recruit the whole church in the process of locating willing and able foster parents for Georgia's children. Not everyone can take a child into their home but many people want to help, that's where UH4C steps in and trains church members to meet needs. There are multiple ways to assist in the care of foster children and UH4C has organized and quantified those opportunities for the church. If a family can care for a child in their home, UH4C has created a seamless path for that to take place legally through the foster care system in Georgia. It takes families about three months to be approved to be foster care parents.
The Faith and Community Alliance in Georgia connects the State with faith-based organizations for assistance. This agency facilitates the working relationship between the Department of Family and Children's Services (DFACS) and faith-based organizations like UH4C to meet the needs of the people in the community. Currently there are 132 children being cared for through the efforts of Covington and UH4C.
Covington worked in the DFACS office in Newton county Georgia for fifteen years prior to accepting his position at UH4C. When he left DFACS to take his current position has was managing all the case workers in the county. He has been the pastor at North Rockdale Baptist Church for three years.
Per Covington, and recent TV news reports, children needing foster care services in Georgia will swell by nearly 20% in 2017. This increase is primarily caused by a growing drug addiction problem in the State. The need is great now and will only grow larger very soon. If you think your church may be interested in starting a foster care ministry, please visit the agencies website at UH4C.org for more details and to arrange an initial meeting.