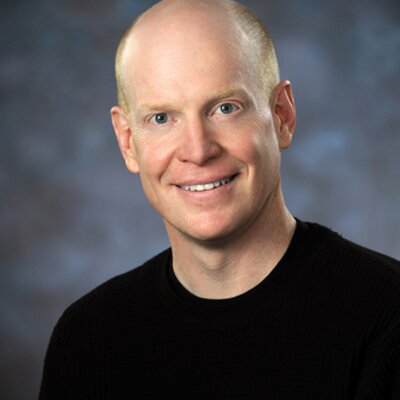 JAMIE SWALM
Adjunct Professor of Leadership
B.S., University of Delaware; M.Div., Westminster Theological Seminary; Ph.D., Regent University

Jamie's had the unique opportunity in his professional life to be a pastor, CEO, entrepreneur, professor, and author. He's now a Faith and Leadership Coach, helping Christian leaders, from pastors to business professionals, lead more effectively while maintaining a strong faith.
A Leader in Business | CEO & Entrepreneur
Jamie is currently the CEO of the Keller Williams Realty Greater Newark/Middletown office, the largest real estate office in Delaware with well over 200 real estate agents. He's also the Founder and President of Swalm Realty, a complete solution for buying, selling, investing in, and managing real estate. Jamie also coaches leaders as a Keller Williams MAPS Coach and real estate investors through the Local Pro Network. Additionally, Jamie is a Founding Partner of Golden Egg Labs which develops high tech corporate solutions for custom software, market analytics, and adaptive technologies.
A Leader in Ministry | Pastor, Author, & Professor
In college, Jamie made the most influential decision of his life and decided to follow Jesus. A few years later, he felt God's call to leave his career in finance and go into full-time ministry, where he served as a pastor for over 20 years.
Drawing on his experience as a pastor and teacher, Jamie is now a published author. He's written five books on a range of topics from spiritual growth to following Jesus to worship.
Jamie is also an Adjunct Professor of Leadership at Luther Rice College and Seminary, teaching in the Masters of Organizational Leadership Program. He enjoys this chance to invest in the next generation of organizational leaders.
A Leader at Home | Husband & Father
Jamie married his college sweetheart, Cathy, in 1989. Nurturing their marriage for almost three decades and raising their four children is his most important, challenging, and fulfilling work.
A Help to You | Your Faith and Leadership Coach
Too often Christian Leaders feel pressure to compromise either their faith or their leadership. The reality is you can be both a strong leader and a strong follower of Jesus at the same time. Faith Based Leadership Coaching is the process through which Jamie helps Christian leaders, from pastors to CEO's to organizational leaders of all types, lead more effectively while maintaining a strong faith.